Photograph courtesy of Peter Blundell

Feedback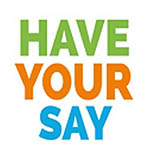 Do you have a comment, compliment, concern or complaint?
We'd like to hear from you!
We want all you to benefit from the highest possible level of service and welcome your views on the services we provide.
Simply complete the "Have your Say" form supplied below and send it to:
villagehallwestlavington@gmail.com

Have Your Say Form
Our cookie policy
---
Your privacy and data protection is important to us and we take every care to abide by present UK and EU regulation. If website functionality requires it, we may use cookies - small pieces of data sent to your computer and used by your web browser - to help identify your browsing behaviour. If you are not happy with our using cookies, please leave our website now. For more information on how we manage your data, protect your privacy and manage cookies
Click here
.
---